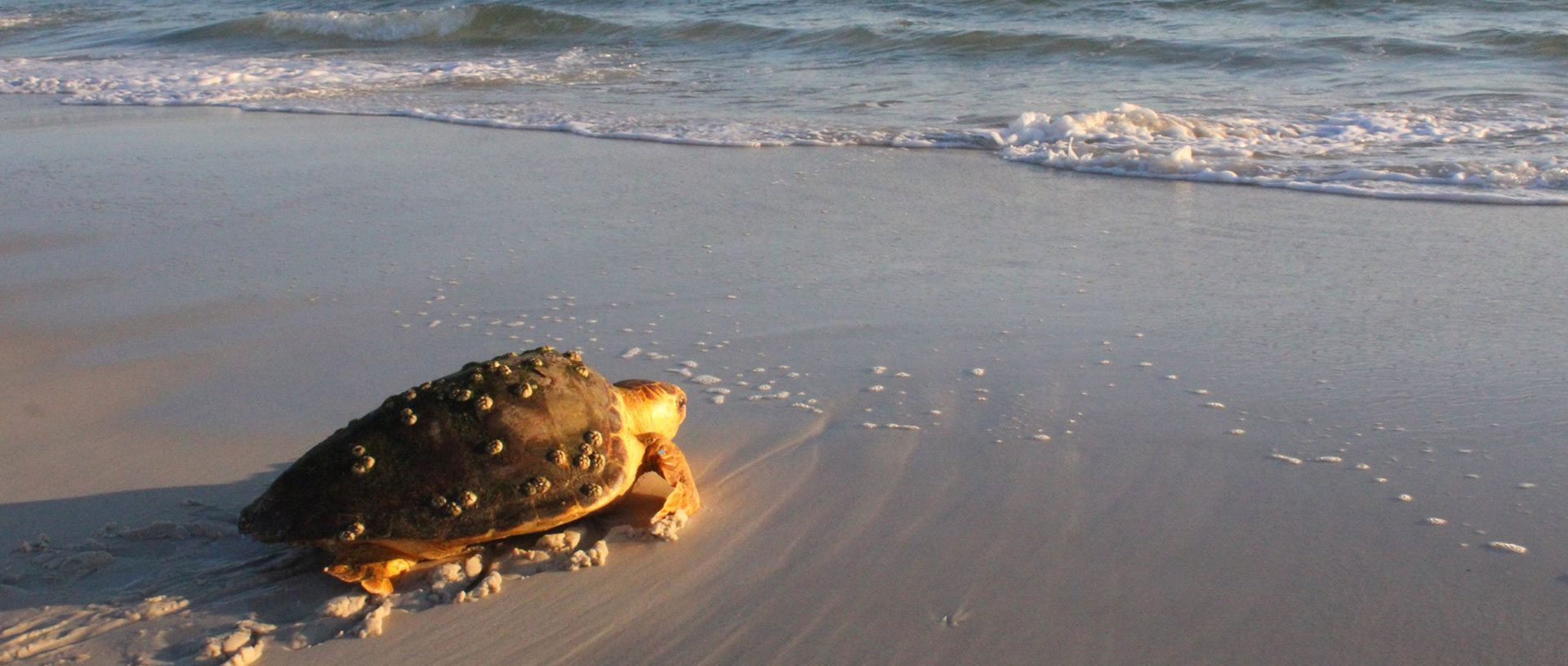 Gulf World Marine Institute, Inc. (GWMI) is an established 501c3 nonprofit organization dedicated to the rescue, rehabilitation and release of marine mammals and sea turtles in the Florida Panhandle. Over many years, Gulf World has provided the Florida Panhandle coastal region with a variety of public services by leading efforts toward the three GWMI core programs, which are
1) To lead, assist and manage the recovery and rehabilitation of stranded, sick or injured marine mammals and sea turtles
2) To serve as an environmental educational tool for the local and national community
3) To help facilitate marine and oceanographic research on a local and national level
Gulf World Marine Institute (GWMI) serves as the only long-term marine mammal rehabilitation and the largest sea turtle rehabilitation facility in Northern Florida. As a facility, GWMI administers short and long term rehabilitative care to animals as part of its collaborative relationship with partner institutions. Over the years, the stranding team has come to the aid of thousands of sick or debilitated stranded marine animals. Gulf World Marine Park, Inc. has participated in stranding work since 1970 and is considered one of the leading rehabilitation facilities in the stranding response network.
Gulf World Marine Institute (GWMI) is responsible for conducting permitted activities through the National Marine Fisheries Service (NMFS) and the Florida Fish and Wildlife Conservation Commission (FWC). These activities contribute to the conservation of endangered and protected species through rescue, rehabilitation and release efforts for stranded sea turtles and marine mammals. GWMI's beach response area (from Ft. Walton Beach in Walton County to the St. Marks River in Wakulla County) has one of the highest incidences of marine animal stranding in North America. GWMI also supports and implements public educational programs that contribute to the understanding of the need to protect these marine animals in the wild. As a conservation organization, an important part of the Institute's program is to bring environmental health awareness to both locals and Bay County visitors. This includes the importance of respecting and protecting the Gulf of Mexico habitat where these indicator sea turtle and marine mammal species live with many other forms of marine life. Part of the program's success also involves having excellent working relationships with the local and state-wide sea turtle nesting programs, the local fishing pier management organizations, as well as other environmental monitoring and protection programs. NMFS and FWC have written letters in support of our work towards our project's mission.
Gulf World Marine Park has carried out the mandates of the Marine Mammal Protection Act and the Endangered Species under the direction of NMFS and FWC since 1972. The Institute took over those duties in 2012. Gulf World Marine Park remains the Institute's largest asset provider.