Go Back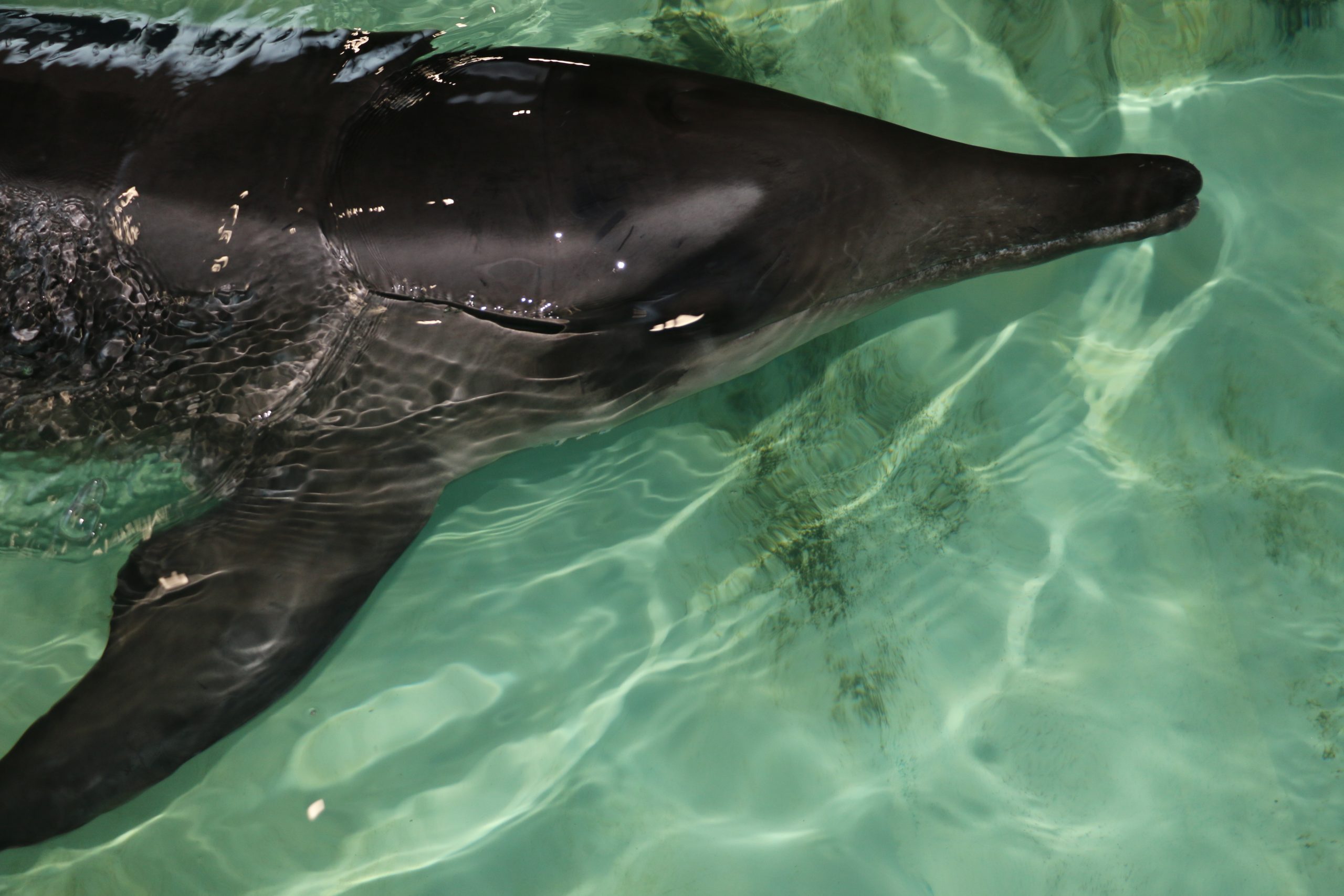 Rex
Species: Rough-toothed dolphin, (Steno bredanensis offshore species)
Stranding Date: April 19, 2019
Location: St. George Island, Florida
~~~
Thanks to reports from St. George Island Plantation community residents, the Florida Fish and Wildlife Conservation Commission (FWC) assisted Gulf World Marine Institute's stranding team with Rex's rescue. He  beached onshore during rough surf; members of the public attempted to push him back a few times unsuccessfully before notifying FWC.
*It is important to remember that when a marine mammal strands on the beach, the public should not attempt to push them back. That action is dangerous for the animal and the people, and marine mammals rarely wash ashore without a reason. If you find a marine mammal washed ashore, please contact contact local response authorities. In Florida, dialing 1-888-404-3922, or #FWC or *FWC on your cell phone (based on provider) to reach the wildlife hotline. 
When he first arrived, rescue and veterinary staff discovered, via endoscopy and ultrasound, that he had ingested some marine sponges. Rough-toothed dolphins are known to eat items that are not p
art of their natural diet, so this wasn't a total surprise. Fortunately, observers started to find these sponges in his habitat (see the photo), and they eventually all made their way out of his system.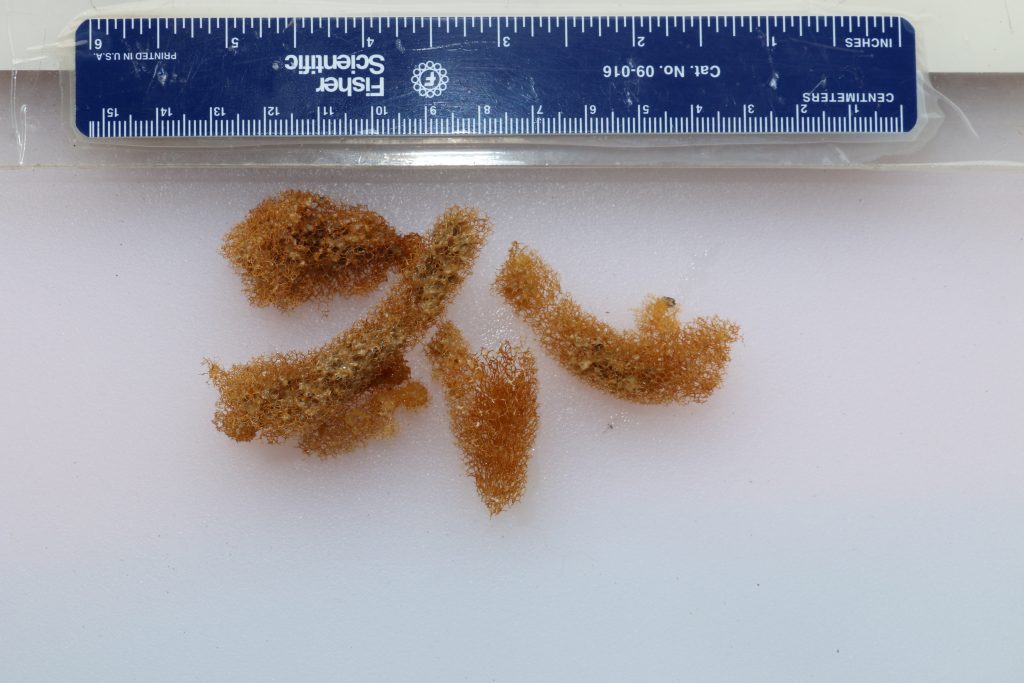 After some time in rehabilitation, a hearing test is given by NMFS officials to determine if a dolphin can hear. In Rex's case, the hearing test revealed that he has significant hearing loss. Because of this, he was deemed non-releasable. He has since called Gulf World Marine Park his home, and lives with the facility's other rough-toothed dolphins.